Dinner Among the Western Artifacts
The Board of Trustees of the Autry National Center held their annual retreat in Rancho Santa Fe, California last weekend and were treated to a magical evening at a local trustee's home.  The dinner among the western artifacts was so special because of the magnitude and magnificence of the collection of western objects on display.
The scope of this hand-picked collection of western artifacts is almost museum like.  Silver embellished parade saddles sat proudly in almost every room recalling the glory of cowboys and vaqueros riding astride powerful steeds.  The saddle shown above was made by the Keyston Brothers for the 1939 World's Fair in San Francisco.  It will be on display at the Mingei Museum in Balboa Park in San Diego this summer.
The main entry hall was lined with miniature saddles, "salesman's samples" which were detailed replicas of the saddles sold back in the day.  This collector had more than 100 of these miniature saddles but they were tragically lost, along with several hundred antique firearms in a fire that swept through Big Bear and destroyed their home there.  These are the last remaining miniature saddles in the collection.  Cabinets were filled with collections of ornate spurs where one could focus on the wide range of differences in shapes and styles.
Several wonderful examples of Indian bead work were on display throughout the beautiful Rancho Santa Fe home.  A stunning woman's beaded blouse was displayed along side of a pair of beaded tapaderos (the hoods for saddle stirrups).  A awesome beaded Indian saddle made a powerful statement on its own, standing alone in the hallway.
And of course there was western art.  Paintings by master western artists such as Z. S. Liang, Terri Kelly Moyers, John Moyers and many others and bronze sculptures were found throughout the home.
The evening occasion was a special treat.  Cocktails were served on the front patio where guests chatted with each other and enjoyed the 1/4 scale pony that moved on command.  It took several guests quite a while to figure out whether the pony was real or not.  A small Tipi sat off to the side for the entertainment of the grand-children when they are around.  It was designed by Billy Valenzuela, the famed designer and caretaker/overseer of Ralph Lauren's Tipi's over the last decade.
Dinner was served poolside under the moonlight and included a host of small entrees and a special mashed potato martini bar where guests could decorate their "martini" in any way that they desired.  A selection of cakes and artisan cheeses rounded out the evening's menu.
It was indeed a special evening that will always be remembered as the Dinner Among the Western Artifacts.
Click on any photo below to see the full size images.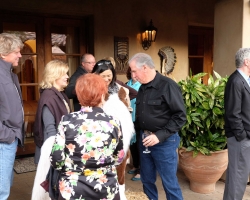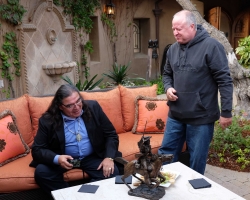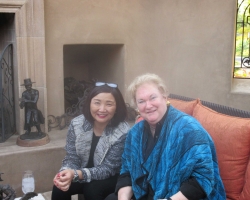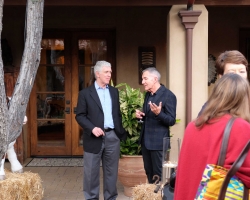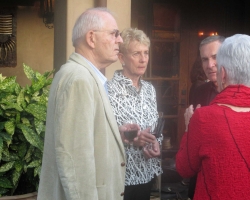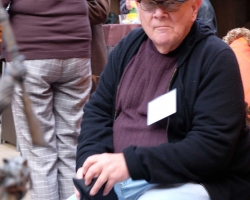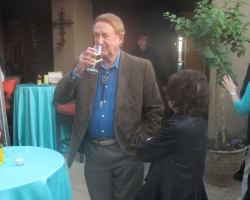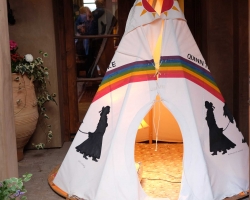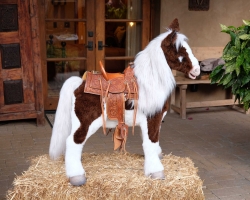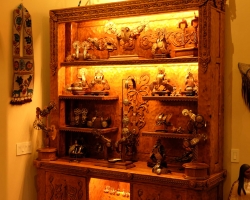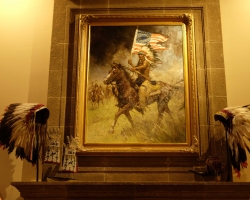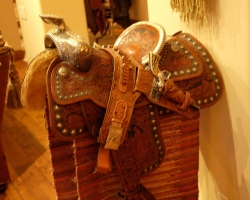 For more information about the Autry National Center, please visit their website at: theAutry.org
TinyURL for this post is: http://tinyurl.com/jimrea-western-artifact-dinner
My pledge to you is to professionally handle all of your real estate needs whether it is searching for a new home or property, selling one that you already have or helping you address your real estate needs anywhere in the world. My goal is to make your real estate experience pleasant, productive, focused and hassle free.


I would love to discuss any real estate needs that you may have. Please give me a call at any time.
Jim Rea, Realtor
Sotheby's International Realty – Pacific Palisades
(424) 354-0790